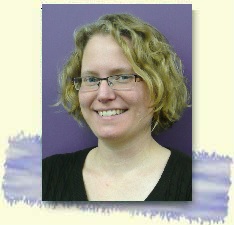 Stacie Wells, ND, AAEM
Education / Licensure: Dr. Wells is a graduate of Bastyr University's Doctoral Naturopathic Medicine program. She continued her education completing a two year residency through Bastyr University. She received her undergraduate degree in Sociology at West Virginia University and completed her medical school pre-requisite requirements at Portland State University and Umpqua Community College. She has extensive training in environmental medicine and is one of a few Naturopathic Doctors to earn fellowship status from the American Academy of Environmental Medicine.

Positions and Affiliations: Dr. Wells is an associate physician at Northwest Center for Optimal Health. Dr. Wells has served in various leadership positions for her profession at both the state and national levels including Vice President of WA Association of Naturopathic Physicians. She also serves as a Community Health Adviser for Evergreen Healthcare. Dr.Wells is a member of WANP, AANP, AAEM, NAEM and Ped-ANP. She is co-host of KSER's "Sound Living with the Doctors" on FM 90.7 and kser.org Thursdays at 4:00 p.m. P.T.

Practice Interests: Dr. Wells combines naturopathic and conventional medicine teachings to offer primary care and specialty care naturopathic medicine. Dr. Wells has special interest in nutritional, genetic and environment factors that promote disease; her expertise allows her to think outside the box and use natural medicines to help people treat and prevent a variety of illnesses such as diabetes, cancer, autoimmune disease and cognitive decline.

Philosophy: "A good doctor serves as both a teacher and a guide; she educates patients about factors that cause and promote disease, and through this helps them find the path to improve their health and vitality."

Personal: Dr. Wells was raised in Claysville, Pennsylvania. In her spare time, Dr. Wells enjoys cooking, hiking, gardening, and spending quality time with her family and pets.
For more information about Dr. Wells, please contact our office at (360) 651-9355.
The Mission of the Northwest Center for Optimal Health:
Providing patients and their families safe, effective care in a comforting and welcoming environment, using physicians expert in combining natural and conventional medicine, and who focus on patient education and prevention.