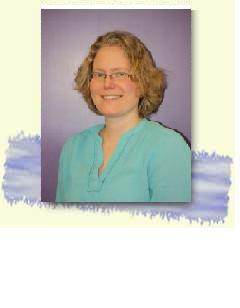 Stacie Wells, N.D.
Education / Licensure:
Dr. Stacie Wells is a graduate of Bastyr University's five year Naturopathic Medicine program (one of only a few accredited Naturopathic programs in the United States). She received her undergraduate degree in sociology from West Virginia University and completed her medical school prerequisite requirements at Portland State University and Umpqua Community College.
Positions Held / Affiliations:
Dr. Wells is an Associate Physician at the Northwest Center for Optimal Health Dr. Wells is the Vice President of the Washington Association of Naturopathic Physicians, a member of the American Association of Naturopathic physicians and the Washington chapter of Physicians for Social Responsibility.
Practice Interests:
I believe patient empowerment and education are fundamental to help patients realize optimal health. I enjoy working with children and see it as a unique opportunity to promote lifelong health habits. In addition to general family medicine, women's health, environmental medicine and naturopathic supportive care for patients with cancer are my special interests.
Philosophy:
A good doctor serves as both a teacher and a guide; she educates patients about factors that cause and promote disease, and through this helps them find the path to improve their health and vitality.
Personal:
Dr. Wells was raised in Claysville, Pennsylvania, and is married to Hawey Wells who she met at West Virginia University. Together, they have a son Jakob who is an endless source of joy and adventure. In her spare time, Dr. Wells enjoys hiking, gardening, and spending quality time with her family.
For more information about Dr. Wells, please contact our office at (360) 651-9355.
The Mission of the Northwest Center for Optimal Health:
Providing patients and their families safe, effective care in a comforting and welcoming environment, using physicians expert in combining natural and conventional medicine, and who focus on patient education and prevention.