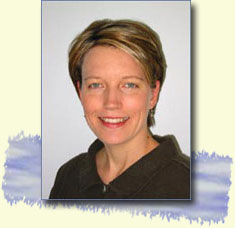 Rebecca Dirks, N.D.
Education / Licensure:
Dr. Dirks is a graduate of Bastyr University's 4-year Naturopathic Medicine program (one of only a few accredited Naturopathic programs in the United States).
She received her undergraduate degree in Cytotechnology (BSCP) from the University of Oklahoma Health Sciences Center, and maintains licensure as a naturopathic physician through the Washington State Department of Health.
Dr. Dirks has also completed advanced certifications in Ayurvedic Medicine & Aromatherapy.
Positions Held / Affiliations:
Dr. Dirks is an associate physician of the Northwest Center for Optimal Health, and an academic faculty member at Bastyr University.
Dr. Dirks holds memberships in the National Association for Holistic Aromatherapy, the American Society for Cytopathology, the Washington Association of Naturopathic Physicians, and the American Association of Naturopathic Physicians. She received the United States National Defense Medal, the US Reserve four-year Good Conduct Medal, and had Honorable Discharge from the US Naval Reserve in 1995.
Practice Interests:
Dr. Dirks has practice focus in general family medicine, women's health issues, detoxification, stress management, and nutrition & lifestyle counseling. She shows particular success with patients with emotional or psychological components to their health issues, or patients wanting to use foods as medicine.
Philosophy:
"Education is the key to helping you achieve optimal health." "A good doctor explores the many causes of disease, and never forgets how good nutrition & healthy life habits are the foundations of good health."
Personal:
Dr. Dirks was born & raised in Sioux City, Iowa, by her parents Ronn & Betty Dirks. She is the youngest of six children & the first in her family to receive a doctorate. Dr. Dirks is married to Dr. Kasra Pournadeali, who she met at the University of Oklahoma. He is medical director at NCOH, & faculty at Bastyr University. She enjoys spending time with her husband, playing with her cats Dorothy and Sasha, and working in her garden. Her interests include aromatherapy, music, and reading.
To schedule an appointment with Dr. Dirks, please contact our office at (360) 651-9355.
The Mission of the Northwest Center for Optimal Health:
Providing patients and their families safe, effective care in a comforting and welcoming environment, using physicians expert in combining natural and conventional medicine, and who focus on patient education and prevention.