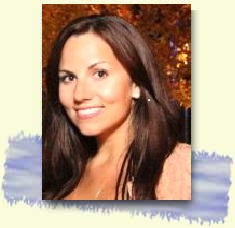 Allison Apfelbaum, ND
Education / Licensure:
Dr. Apfelbaum is a graduate of Bastyr Universityís 4-year Naturopathic Medicine program. In conjunction with the ND degree, she completed the massage intensive program through Bellevue Massage School to receive her Massage Practitioner degree. She received her undergraduate degree in Biobehavioral Health at
Penn State University in State College, PA.
Positions and Affiliations:
Dr. Apfelbaum is an Associate Physician at the Northwest Center for Optimal Health. She is also a member of the American Association of Naturopathic Physicians as well as the Washington Association of Naturopathic Physicians. Dr. Apfelbaum is also a member of the Puget Sound Functional Medicine Group.
Practice Interests:
Dr. Apfelbaum practices primary care medicine for all ages. She has had additional training in womenís health, physical medicine, sports medicine, and pain management. Her main practice interests include physical medicine, womenís health, nutrition, psychology/counseling, and autoimmune disease.
Personal:
Dr. Apfelbaum is from outside of Philadelphia, Pennsylvania where her parents still reside. She was able to grow up in a medical environment by working in her fatherís dental office as well as gain creativity and a respect for common sense nutrition from her mother who is a professional artist. Dr. Apfelbaum loves the Pacific northwest because of its orientation on health and active lifestyle. Outside of Medicine, her favorite activities include painting, running, tennis, boating, and cooking.
To schedule an appointment with Dr. Apfelbaum, please contact our office at (360) 651-9355.